The Netherlands: Extra effort to improve education for gifted students
27 March 2023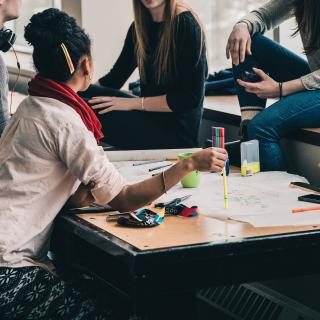 In 2023, the government will initiate a number of measures to further improve education for the gifted. An important effort is to arrive at a suitable educational offer for all gifted students. A subsidy of 23.5 million euros is available for this year.  
In recent years, much has been done with the help of the subsidy to strengthen the educational offer for gifted people. In his letter to parliament, minister Wiersma presents a 'Giftedness Action Plan', which builds on these actions. The plan is based on research by Oberon, which involved discussions with school boards, partnerships, (high) giftedness specialists, representatives of youth aid organizations, parents, representatives of municipalities, education councils and childcare organizations. The action plan contains a number of measures: 
Greater recognition of the developmental needs of gifted students 

Guaranteeing a suitable, comprehensive offer for all gifted children in primary and secondary education 

More knowledge development and knowledge sharing (via the Knowledge Center for Giftedness and the Support Center for Appropriate Education) 

More commitment to professionalization of teachers in the field of giftedness, for example by embedding this theme in teacher training.  
More clarity about what is and what is not legally allowed when it comes to offering tailor-made solutions to this group of students. 
Minister Wiersma stated that he will investigate how he can structurally make resources available in the future for educational provision for gifted students as part of the funding. 
Source: Eurydice Unit Netherlands